Respons-Able Educator Certificate (REC) Cohort - December 2022
Special Conference Rate: $127.50 (save 15%) — You can add this to your online Vermont Fest Registration or register for this workshop only.
For registrants who are not attending the Vermont Fest conference, and are only attending this workshop, your registration fee covers the workshop only. The course facilitators will host a virtual kick-off gathering in early December.
Vita-Learn in partnership with Digital Respons-Ability and the Collaborative for Educational Services (CES) is offering a Response-Able Educator Certificate (REC) cohort that will begin with an in-person kick-off at Vermont Fest followed by asynchronous self-paced online learning in combination with synchronous online cohort gatherings during the winter and an opportunity to present and share your learning at our spring conference, Dynamic Landscapes (May 18-19). Participants that present at Dynamic Landscapes are provided a 1-Day registration for the conference at no cost!
The Respons-Able Educator Certification (REC) is a whole new way to help teachers embed and implement digial citizenship elements in their classroom. Based on tens of thousands of hours teaching digital citizenship to students, this professional learning helps teachers build skills in not only their students, but themselves. The REC program addresses digital citizenship holistically, covering topics such as media literacy, communication, the digital economy and more. It has downloadables, lesson plans, videos and other guides that teachers can use long after they finish the program. With 10 self-study asynchronous modules, teachers who complete REC can earn be school digital leaders, changing the culture and education around digital citizenship.
Cohort members will receive:
REC workbook to set your own digital goals and track your learning
25% discount off coupon for the REC program for your own school
Opportunities to share your digital citizenship knowledge with your colleagues
The REC program is organized into 10 modules:
Orientation and Resources
Module 1: The Basics of Digital Citizenship
Module 2: Prevention Science & Technology for Educators
Module 3: Technology Trends
Module 4: Teaching Online Communication
Module 5: Teaching Media Literacy
Module 6: Teaching Digital Safety and Ethics
Module 7: Teaching Digital Commerce
Module 8: Teaching Digital Health and Wellness
Module 9: Engaging Parents with Digital Citizenship
Module 10: Creating Digital Citizenship Lessons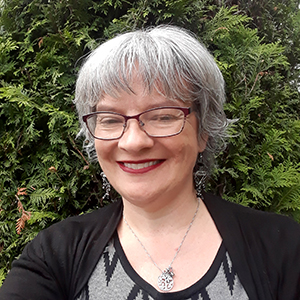 The cohort will be led by Suzanne Judson-Whitehouse and Casey Daigle from the Collaborative for Educational Services.
Suzanne Judson-Whitehouse is the Director of Licensure & Credentialing at the Collaborative for Educational Services. She has a Bachelor's Degree from the University of New Hampshire, a Master's Degree in Technology Integration from Marlboro College Graduate School and a Social Media Certificate from Drury University (Missouri). Suzanne oversees the Teacher Licensure and Administrative Leadership programs at CES in addition to her role as Site Coordinator for Reading Recovery in Western Massachusetts. She is also a co-leader of the Diversity, Equity & Inclusion (DEI) Team of the Diverse Teacher Workforce Coalition. The Coalition includes four school districts in Western Massachusetts as well as multiple community partners and supports black and Latinx paraprofessionals to become licensed educators. The DEI Team focuses on working with district and school administrators to support paraprofessionals in this process.  
In addition to her work in educator licensure, Suzanne is part of the ISTE Certification Team at CES. Working closely with Casey Daigle, she co-leads the ISTE Certification throughout New England. This blended course is part of the ISTE Certification process which focuses on the use of educational technology for learning in meaningful and transformative ways.
Suzanne's interests lie in the fields of blended learning, technology integration in K-12 schools, makerspaces and creativity in education, games and gamification, and adult pedagogy. She has facilitated workshops and professional learning communities in history, literacy, K-12 libraries, and technology integration. Prior to coming to CES, she worked in museum exhibit development and education.
Casey Daigle works with preK-12 teachers, administrators, and edtech leaders across Massachusetts to explore how tech can transform teaching & learning, better connect us as humans, and create more equity and inclusion. She is a Google for Education Certified Trainer and spends a lot of time engaging educators about makerspaces, personalized learning, and what learning feels like when it happens online.
Her personalized approach to professional development supports learners to explore possibilities and build confidence as they discover how G Suite tools and a little imagination can revolutionize their work. Additionally, she has worked extensively with design thinking, systems design, facilitation and she is certified by ISTE to be an authorized provider of the ISTE Certification for Educators.